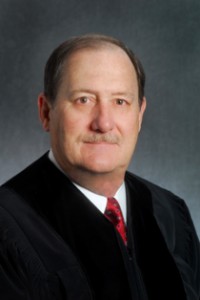 Address: Justice A.A. Birch Building, 408 2nd Avenue North, Suite 4150, P.O. Box 196300 Nashville, Tennessee 37219
Administrative Assistant: Shalita Stadaker
Phone: (615) 862-8326
Fax: (615) 862-8368
Judge's Biography
Judge Mondelli was elected to General Sessions Court Division VI in 1990 a division previously occupied by his father, the late Leslie Mondelli, Sr. He was re-elected to Division VI in 1998. Judge Mondelli has served as Presiding Judge for General Session in 1993 and 1998. He served as President of the General Sessions Judges Conference for a 1 year term beginning September, 2002.
He is a native of Nashville and graduated from Father Ryan High School. Judge Mondelli received both his B.S. degree in 1969 and Law Degree in 1973 from the University of Tennessee in Knoxville.
Judge Mondelli is married to Ann (Henderson) Mondelli. They have four children and two grandchildren.
He holds professional memberships with the Nashville Bar Association, Tennessee Bar Association, Tennessee General Sessions Judges Conference, Tennessee Lawyers Association for Women, the American Bar Association and the American Judges Association.