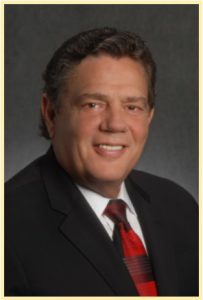 Location: Suite 5100
Phone number: (615) 862-5571
Fax Number: (615) 862-8342
For Recovery Court Assessment Inquiries and/or Questions, click here
---
About General Sessions Recovery Court
Drawing on a concept that brought national acclaim at the local criminal court level, the General Sessions Court instituted a special docket for drug offenders in October, 2003. Judge Gale Robinson, presides over the "Recovery Court" each Wednesday at 2 p.m. in courtroom 4D of the Justice A.A. Birch Building. It is then that those who have substance abuse issues who have been arrested for nonviolent offenses are given opportunities to participate in a three-phase supervised rehabilitation program. Participants who are seeking assistance for their recovery voluntarily agree to be enrolled into this Recovery Court program.
The number of those opting for the treatment program has grown significantly over the years. The court offers an intensive and lengthy program, requiring from 12-18 months to successfully complete. Participants are required to attend Recovery Court treatment services at least three times a week, substance abuse monitoring four times a week and transitional housing residency while taking classes in anger management, life skills and job readiness. Classes also are offered to those who desire to earn their GED diplomas. There are two rules that a participant must agree to while in our treatment court-Be Honest and Stay Clean.
In order to continue to fund and provide treatment services for Recovery court participants, a non-profit organization was formed in 2009 named Davidson County Drug Court Foundation. Through this non-profit agency, the Court Foundation Center (CFC), the Recovery court participants receive their counseling services. Both men and women groups are facilitated by qualified staff consisting of Licensed Alcohol and Drug Counselors (LADAC), Licensed Clinical Social Workers (LCSW), Certified Peer Support Staff and interns that are supervised by Tennessee Qualified Clinical Supervisors (QCS).   The Recovery Court treatment services include Intensive Outpatient classes (IOP), Low intensive Outpatient classes (LIOP), Gender Specific Groups, Moral Reconation Therapy Group (MRT), Relapse Prevention Groups, Alcohol and Drug Assessments and Yoga classes.
There are numerous members of the Recovery Court team who play key roles in the recovery of each participant. In addition to members of the team included are the Probation Officers, Public Defender, District Attorney, Case Managers, Electronic Monitoring, the Davidson County Sheriff's Department, the Metro Police Department and several local treatment providers around the Nashville area.  Not only will this Recovery Court continue to treat drug/alcohol addictions but also will lower the recidivism rate in our community.
For more information regarding the nonprofit organization, Davidson County Drug Court Foundation, please visit our website at www.gsdrugcourtfoundation.org
Recovery Court Staff and Providers: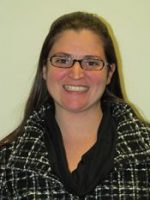 Affiliated Agencies:Avertest
Safe Harbor
The Next Door
Samaritan Recovery Community