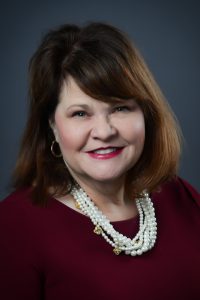 Address: Justice A.A. Birch Building, 408 2nd Avenue North, Suite 4110, P.O. Box 196300 Nashville, Tennessee 37219
Administrative Assistant: Nikki Harris
Phone: (615) 880-3672
Fax: (615) 880-3674
To go to "Small Business Court" click here
Judge's Biography
Judge Lynda Jones was elected to the bench on August 7, 2014.  She received her BS in Communication with honors from the University of Tennessee at Knoxville. Her law degree is from the University Of Memphis School Of Law where she received the American Jurisprudence Award for Trial Advocacy.
Judge Jones practiced law in middle Tennessee for 22 years prior to becoming a judge. She currently is a member of the Nashville Bar Association, General Sessions Judges Conference, American Bar Association, and the National Association of Women Judges. She is a former Chair of the General Sessions Court Committee for the Nashville Bar Association and Fellow of the Nashville Bar Foundation.
Lynda was named 2011 Nashville Alliance for the Mentally Ill Advocate of the Year and also recognized as a 2010 and 2013 Super Lawyer as well as 2009 Best of the Bar by the Nashville Business Journal. She was a nominee for the 2013 and 2014 Nashville Athena Award and is a graduate of Leadership Donelson Hermitage. Lynda is also a nominee for the 2015 Nashville Business Journal's Women of Influence Award in the public policy arena.
Judge Jones has been heavily involved in the Nashville Community after serving on the boards of several organizations while also active in her church.  Lynda is married and has one child. She serves as a Girl Scout troop leader and mentor to women in the community.
Division IX operates the Music City Business Court docket for small businesses which choose to contain court expenses and participate in pretrial scheduling conferences.