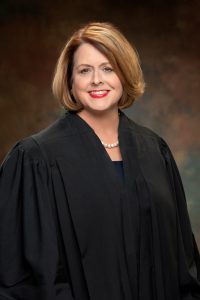 Location: (Click here for map location)
100 James Robertson Parkway, Suite 100
Nashville, TN 37219
Phone number: (615) 862-8320
Veterans Treatment Court: Find My Court Dates
Across the United States, Veterans Treatment specialty courts are working to meet the specific needs of the men and women who have served our country and returned with challenges as a result of their experiences in difficult circumstances. Through a structured program administered by the court, eligible veterans can find stability and new purpose to be a contributor to the community. Benefits offered to assist veterans include mental health evaluation, alcohol/substance abuse assistance and supervision by client specialists assigned to work on their particular needs. Judge Melissa Blackburn presides over the court.
Growing numbers of veterans returning from service face specific mental challenges as a result of fighting to defend our nation in an evolving and dangerous world. When we consider their unique condition, innovations in the methods by which we work to return them to full participation in society are crucial. The Davidson County Veterans Court is employing those methods to give veterans a new chance at a stable and productive life.
The Veterans Court Docket is held in Court room 3B of the Justice A.A. Birch Building, every Monday at 1:30 pm.
Staff for Veteran's Court:
Mark Winslow – Program Director
Trish Breeding, MS, LADAC – Assistant Director
Cynthia Nelson – Administrative Assistant
Erica Gehle, LCSW – Client Specialist
Derek DeSha – Client Specialist
Samantha Keeling  – Client Specialist