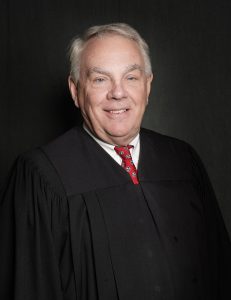 Presiding Judge John Aaron Holt, Division XI (11)
October 21st, 2021 – 10:00am to 1:00 pm
General Sessions Court Department of Probation in conjunction with Judge Allegra Walker presents "General Sessions Court Job Fair" – Click Here for more information.
September 1st, 2021 – Coming Announcement
Coming to Court
The implementation of a Support Person protocol for the General Sessions Court is now available by clicking this link ADMINISTRATIVE ORDER, December 7th, 2020
Attention for Court Docket Schedule
The Implementation of Reduced Docket Schedule for the General Sessions Court is now available, by clicking this link Administrative Order to TN SC March 5, 2021
Mission Statement
Metropolitan General Sessions Court is committed to excellence in administering justice and is a contributing partner working toward a safe and vital community in Nashville-Davidson County
Overview
The Metropolitan General Sessions Court of Nashville-Davidson County is a high volume limited jurisdiction Court that hears civil, misdemeanor, felony, traffic, environmental, and metropolitan ordinance violations. This Court is served by eleven judges that are elected to an eight year term. There are also fifteen law-trained judicial magistrates that handle the probable cause hearings in the issuance of a criminal warrant and one referee that handles the environmental cases and other non-traffic metro ordinance violations.