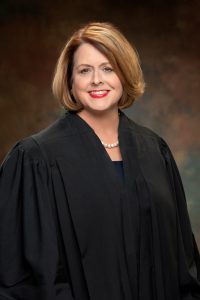 Location: (Click here for map location)
100 James Robertson Parkway, Suite 100
Nashville, TN 37219
Phone number: (615) 862-8320
Mental Health Court: Find My Court Dates
The Mental Health Dockets are held in Court room 3B of the Justice A.A. Birch Building, every Tuesday and Thursday at 1:00 pm and, Friday at 8:00 am.
Staff for Mental Health Court:
Mark Winslow  – Program Director
Trish Breeding, MS, LADAC – Assistant Director
Cynthia Nelson – Administrative Assistant
Derek DeSha – Client Specialist
Mary Grace Capps – Client Specialist
Samantha Keeling – Client Specialist
Valerie Fisher – Client Specialist
In July 2000, the General Sessions Court was awarded a four-year Edward Byrne Memorial Grant establishing a Mental Health Court for Davidson County. The court became operational in January 2001, thereby becoming only the fifth such court in the nation. The grant application was developed in conjunction with the Public Defender's Office with the full support of the District Attorney General's Office. Judge Melissa Blackburn presides in the court addressing the ongoing needs of jurisdictional defendants.
Studies have consistently shown that persons suffering from a serious or persistent mental illness and/or developmental liabilities do not respond well to the traditional sanctions imposed in the adversarial environment of the criminal justice system. Consequently, this population has typically been subjected to longer periods of incarceration and has experienced higher rates recidivism than the general public as a whole. In an effort to overcome these costly problems, persons from the mental health population who are charged with less serious offenses and pose less danger to themselves and others are diverted to the Mental Health Court.
Once there, the individual is assessed and a holistic treatment intervention program is developed to address the multiple issues facing the offender, serving as a catalyst for his/her criminal conduct. Through this comprehensive therapeutic approach, the Court is able to enhance the offender's integration into mainstream society by providing him/her with the resources and support systems for a stable and productive life. To maximize the effectiveness of this unique process, the court is designed as a collaborative decision-making enterprise among the criminal justice system, local community mental health treatment providers, alcohol and drug treatment providers, vocational rehabilitation, housing and educational counselors and numerous other public and private agencies. Progress with the treatment plan is then closely monitored through the Court's staff, community service agencies, treatment providers and ongoing regularly scheduled court appearances. The court has approximately 145 defendants under active supervision. Since its inception, more than 150 participants have graduated after having successfully complying with the court's stringent requirements. As a result of its efforts in providing this innovative program, NAMI-Nashville presented the court its 2002 "Ambassador of Hope" award.