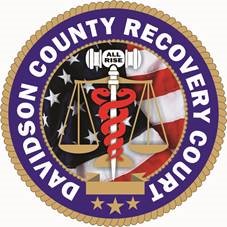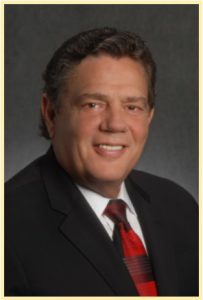 Location: 100 James Robertson Parkway, Suite 10
Nashville, TN 37201
Phone number: (615) 862-5571
Fax Number: (615) 862-8342
For programs questions, please click here
If you would like to schedule a screen to determine program eligibility, please complete our eReferral
For additional information and eligibility criteria, click Eligibility Guidelines.
---
About General Sessions Recovery Court
The Davidson County Misdemeanor Recovery Court, created in 2003, is for legally involved individuals suffering from substance use disorder who are seeking recovery for a minimum of 18-24 months.  Recovery Court was created to provide free services to participants while under court supervision for criminal offenses.  The Honorable Judge Gale Robinson, General Sessions Court Probation Department, Tennessee Recovery Foundation, Public Defenders Office, District Attorney's Office, and numerous partner agencies make up the support system for the Recovery Court.  Funded by Davidson County Metropolitan Government and the Tennessee Department of Mental Health and Substance Abuse Services through the Tennessee Recovery Foundation, the court provides many services needed for positive reintegration into the community.
Program Manager Lauren Berens and Probation Officers Terena Moore and Kate Ramsaur supervise participants to ensure court-ordered requirements are met. Services provided include intensive substance use in/out-patient treatment, behavioral health services, medication assisted treatment, adult education classes and GED testing, housing and transportation assistance, drug and alcohol testing, and any other component in which our Probation Officers and the Treatment team can assist.  Some participants that successfully complete the program may have their charges expunged.
Recovery Court requires participants to complete five program phases.  Each phase addresses specific participant needs to maintain sobriety and reintegrate into the community in a meaningful way.  Participants in Recovery Court are frequently drug tested on a random basis and attend regular recovery meetings, therapy and/or spiritual counseling.
Recovery Court has several graduations each year signifying participants' preparedness to maintain their sobriety and independent living without the support of the Court.  All graduating participants are welcome to return to the program to provide emotional support to current participants or seek assistance from the Court or our partnering agencies if care is needed.
For more information regarding the nonprofit organization, Tennessee Recovery Foundation, please visit their website at https://www.tnrecoveryfoundation.org/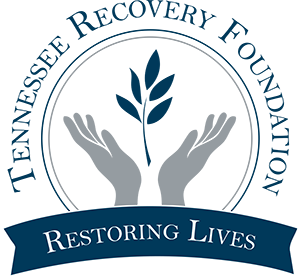 Recovery Court Staff and Providers: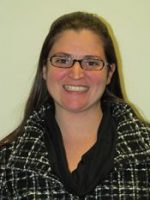 LaurenBerens@jis.nashville.org
(615) 862-8380 ext. 70927
Melanie Taylor, Program Manager Cherished Hearts
Anya Logan, Case Manager Cherished Hearts
Resource List:
Phase Description Requirements
Phase 1 Weekly Reporting, Phase 2 Weekly Reporting, Phase 3 Weekly Reporting, Phase 4 Weekly Reporting, Phase 5 Weekly Reporting
Referral – MAT policy , Averhealth Info
Affiliated Agencies:
AverHealth
Safe Harbor
The Next Door
Samaritan Recovery Community